Our Strength
We operate several industrial units in Dubai, Abu Dubai, Qatar and Kuwait to produce our MCBs, MCCBs and ACBs with higher standards. We also established a design and development department to create and innovative various products to meet our customers' requirements and to providing competitive, valued and superior quality products to our customers.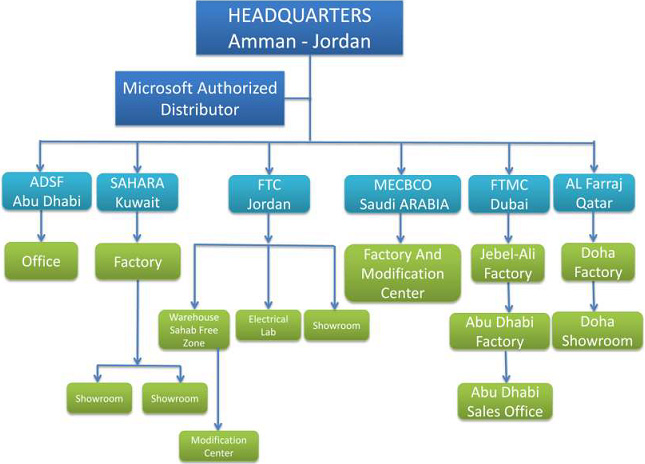 With this product line and the ability to design and manufacture to customer specifications, Farah Trading has become one of the leading electrical equipment suppliers in the Middle East.
Our main departments are shown below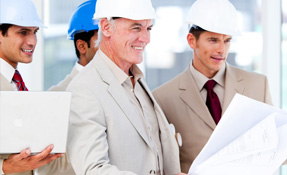 Research and development department
R&D Department discovers new knowledge about products, processes, and services, and then applying that knowledge to create, innovative and improved various types of products that fill market needs
Quality control department
Quality control department includes product inspection, where every product is examined visually then by the thermomagnetic test for fine detail before packing the product to be sold into the external market. All our inspectors are provided with lists and descriptions of unacceptable product defects such as cracks or surface blemishes defects to ensure our final product quality to meet our customers' requirements.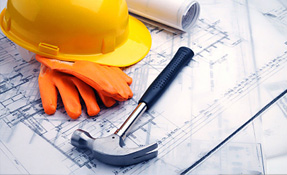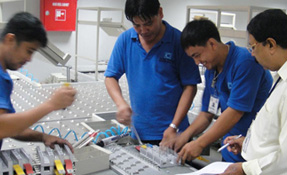 Manufacturing department
We have a complete line of thermal magnetic Miniature Circuit Breakers for household and industrial applications. MCB's are provided in one, two and three pole configurations and are series rated in conjunction with the larger current limiting circuit breakers.
A complete line of Molded Case Circuit Breakers designed to provide circuit protection for low voltage distribution systems. MCCB's are designed for use in switchboards, control centers, panel boards and combination starters.
Low Voltage Air Circuit Breakers designed to protect power circuits so the flow of short circuit current can be safely and quickly interrupted to isolate a fault. Power Net microprocessor based monitoring, protective and control products designed to provide metering and protection functions and also provide the communication link from electrical distribution equipment. Standard and custom manufactured Panel boards and Switchboards consisting of enclosed assemblies for lighting and distribution that accept incoming power and consist of a series of circuit breakers. These devices protect each circuit by providing overload and short circuit protection.
after sale service
Our after-sales support is a service that we provided after selling our products which involves 2 years guarantee and repair services. This support encompasses a wide array of services that cater to our consumers where it is designed to assist our customer in using a product correctly.