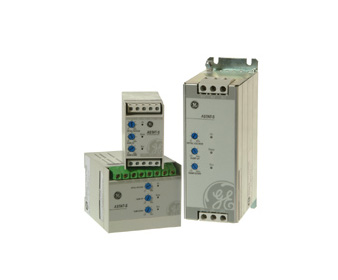 ASTAT S: Small soft starter with integral by-pass
ASTAT S is compact, easy to operate soft starter, designed for use with standard 3-phase squirrel cage motors. It provides an advanced method of reducing current during motor starting and stopping.



ASTAT S will start supplying a reduced voltage to the motor, increasing up to the rated voltage, so avoiding, high currents and generating soft starting and stopping.



The motor has to be able to start in a reduced voltage.




Solid soft starter for standard 3ph AC motors up to 30kW at 400V AC
Voltage ratings up to 600V
Two phase control with integral by-pass
Compact, small case
DIN rail mounting. Optional from 31A
Start and soft stop features