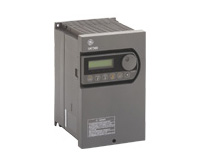 Variable Speed Drives – VAT 300 Advanced Multi-Purpose AC Drive
VAT300 is a new generation high performance VSD incorporating the latest technology in both software and hardware.
Features

The new generation drive is more compact and has a smaller footprint covering power ratings from 0.75kW to 475KW in normal duty, or up to 400KW in heavy duty.
High starting torque up to 200% or more, can be achieved even using standard AC induction motors.
VAT300 is able to power not only standard induction motors, but also, the new generation of permanent magnet motors. In both cases, sensorless or close loop control are available.
As well as satisfying Industry requirements, with its advanced and high performance functions, VAT300 is hailed a truly environmentally friendly drive with dedicated energy saving functions and careful selection of components to meet environmental directives.
Advantages
Multimode control: all in one single drive
– V/f control for constant torque loads and quadratic loads
– Vector control, both closed loop and sensorless
– PM motor control, both closed loop and sensorless
Dynamic braking built-in drives up to 22kW
Advanced features
– User programmable built-in PLC
– Configurable PID control
– Multi-pump control
Communications
– ModBus, ProfibusDP, DeviceNet, CANopen, CC-Link
– Multilanguage Interface
Dedicated version for lift applications – VAT300L
Environmentally friendly design
– RoHS directive compliant
– High efficiency operation
– Dioxin-free plastic enclosure
Global Design
– Meets global standards UL, cUL, CE
Multi-language interface